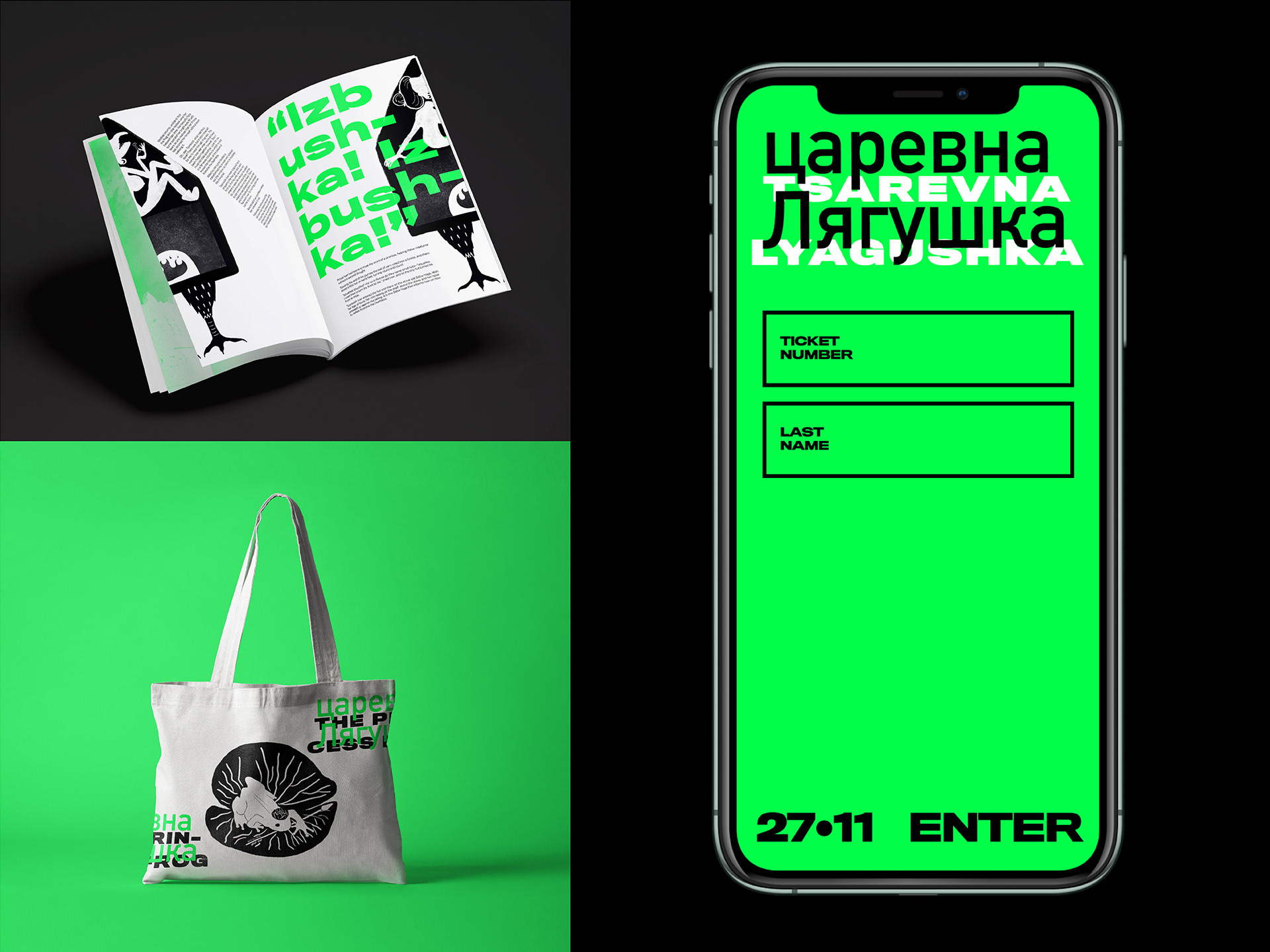 Tsarevna Lyagushka is a Russian folklore tale that tells the story of a woman cursed because of her intelligence and wisdom. The aim of this project was to create advertising and collateral to market the folklore as a production piece.
All of the outcomes for this project have been created using original imagery produced specifically for Tsarevna Lyagushka, and inspired by the tale. As this tale is Russian the production would be considered foreign, 
Theatre de Belle Ville was the best choice for a production like this one. 
An integral part of this project was to create a collection of merchandise that could be sold along side the show. These designs compliment the experimental design much of the rest of the project holds and features the brilliant bright green as a focal point on many of the pieces.
ISSUU Mag Design 
Another necessary outcome of this project was to create an ISSUU magazine including as least 5 spreads and original imagery. I have featured a lot of the highlight green throughout my design, though this would create a lot of problems at print, this publication was designed with digital in mind.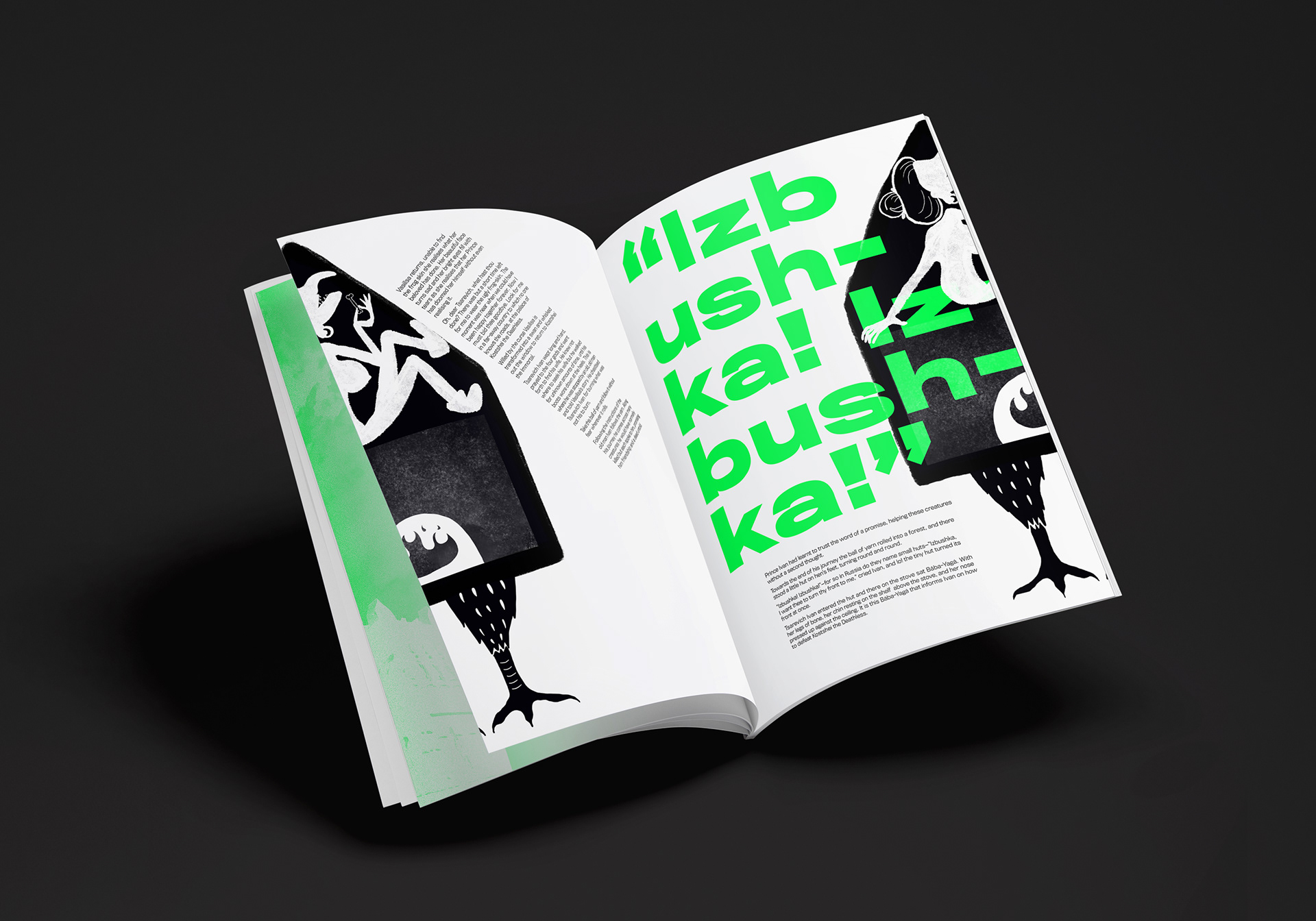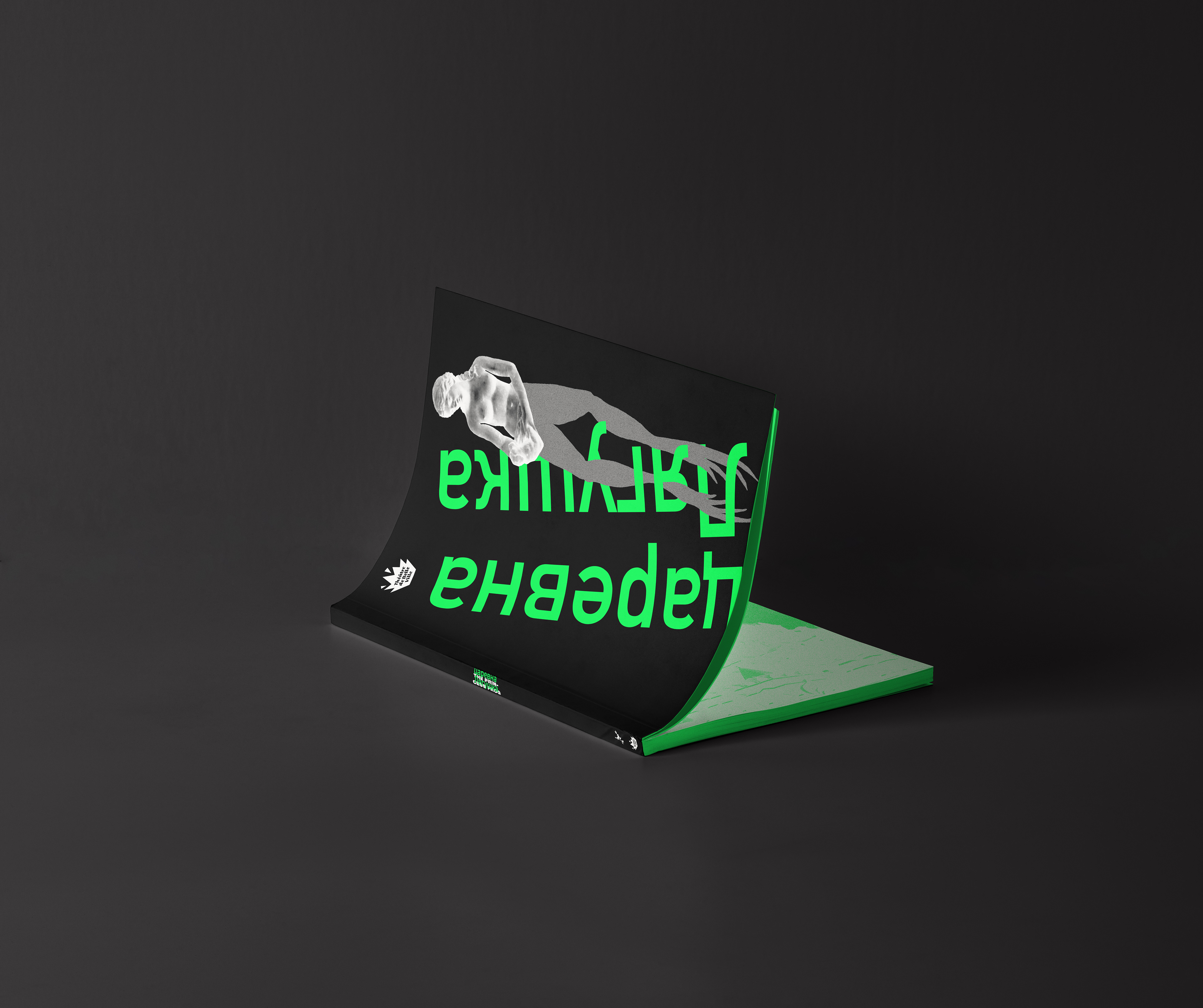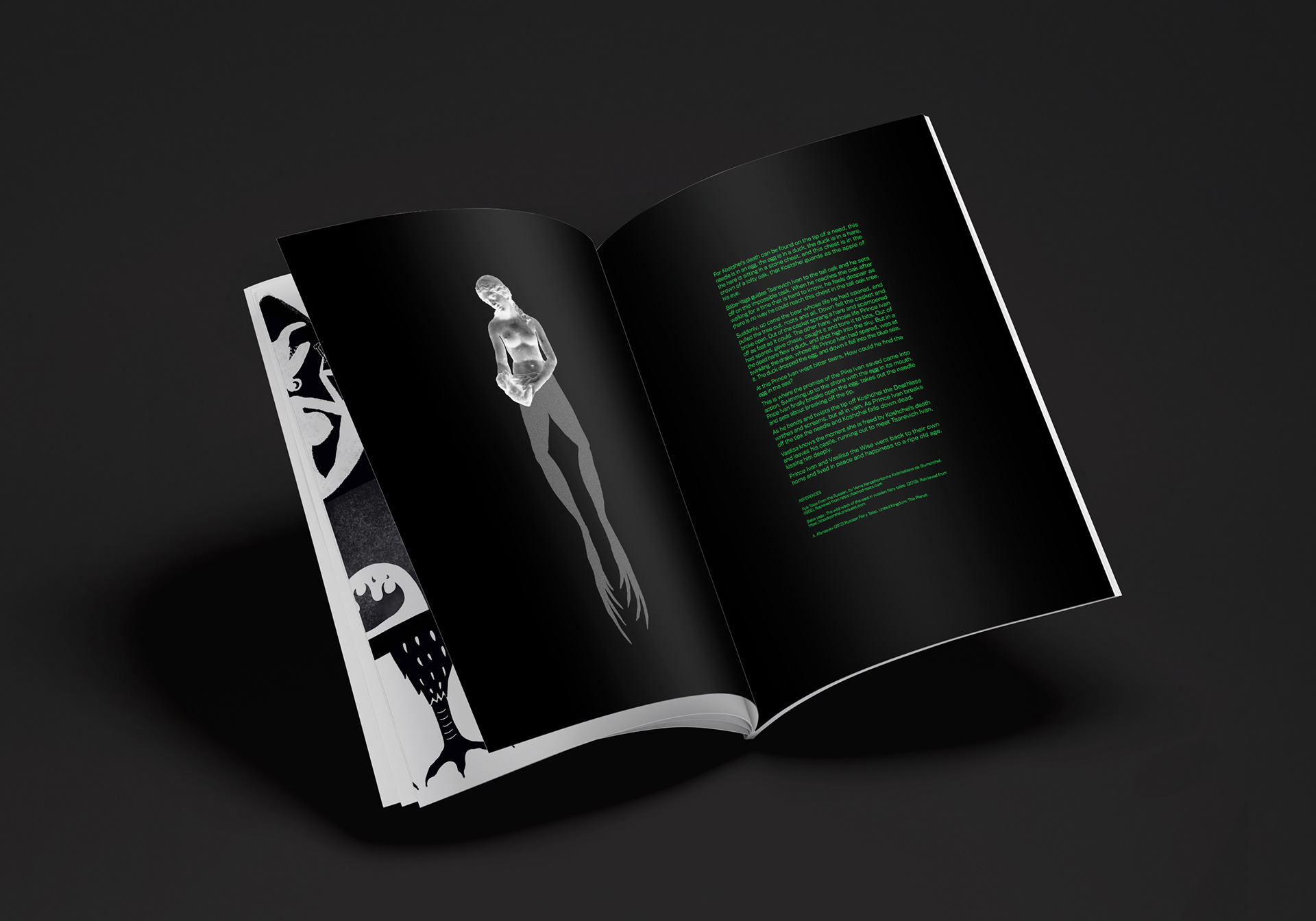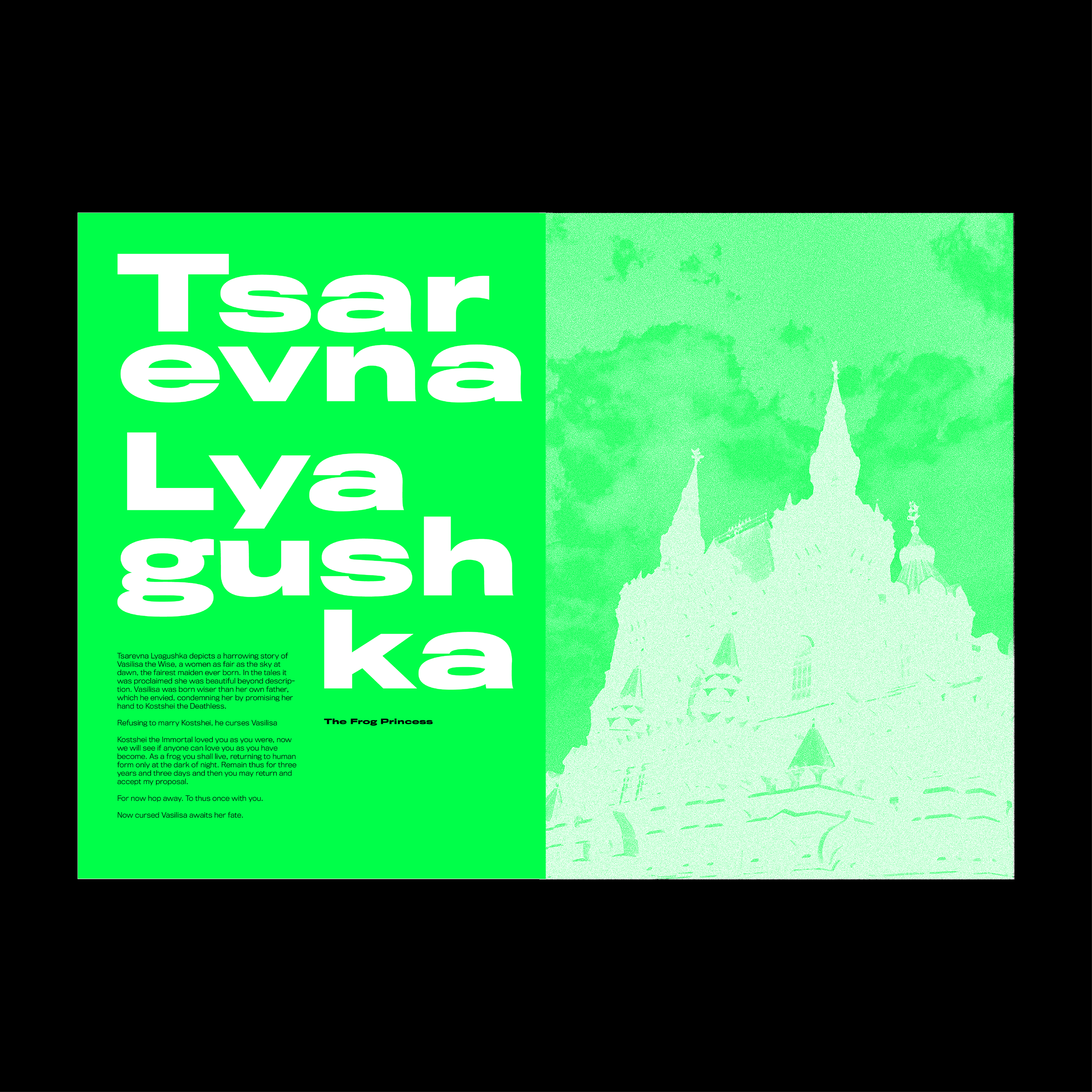 Stage Design
Using Blender (a 3D rendering program) this 3D mockup of the stage design was produced. This specific scene shows the first act where the lead actor stands upon the podium with the famous Tsarevna Lyagushka figure projected upon her.
You can also see the silk banners on either side of the stage to help bring the space to life with consistent branding.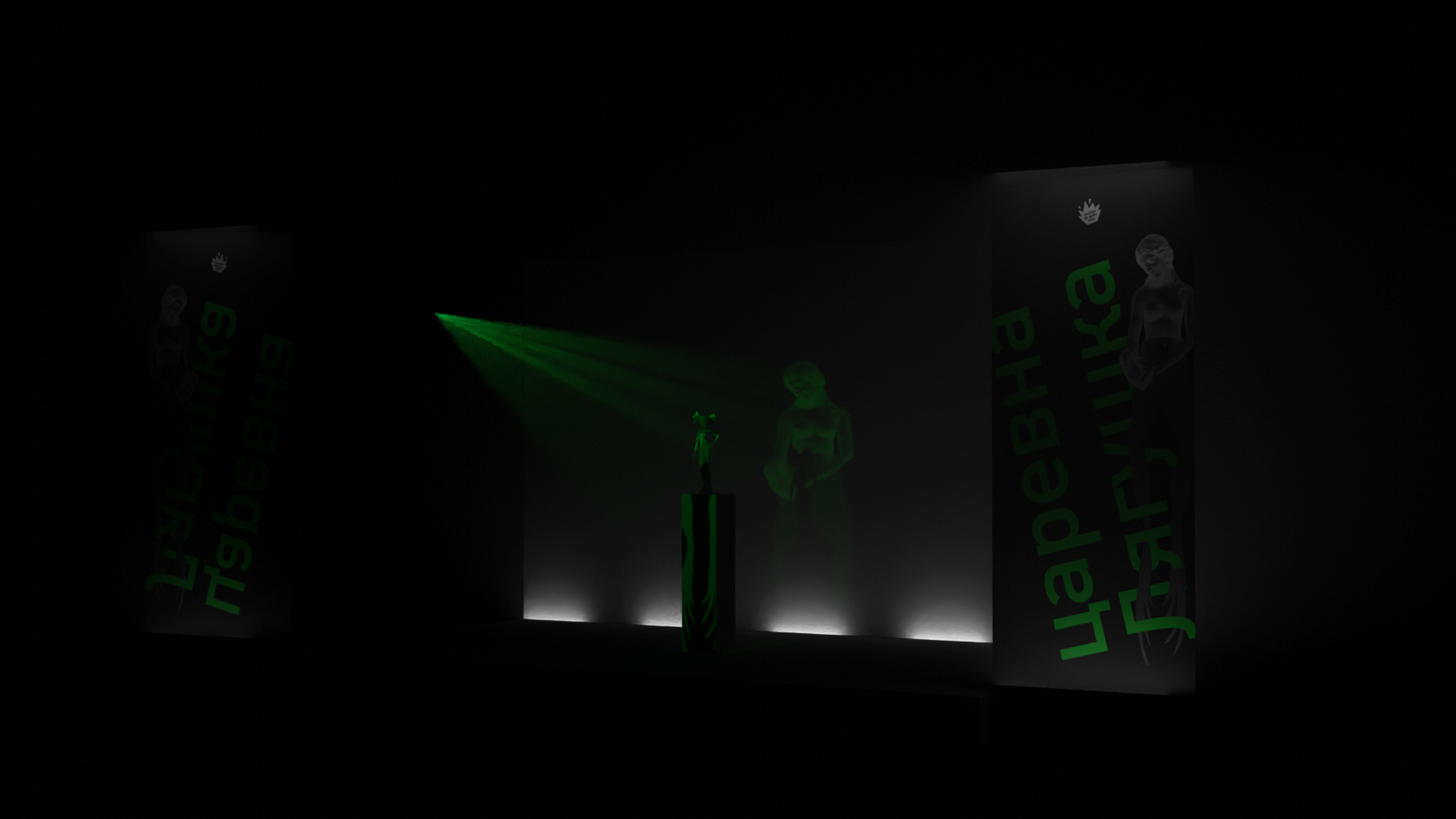 Extensions
Extra extensions designed for this project include a mobile phone app prototype that helps enhance the experience of going to the production, allowing ticket holders to access their digital ticket, purchase merchandise, read the digital version of the ISSUU magazine and check out the Artivive animation.
The video to the left shows a prerecorded video of the application prototype works, otherwise you can try the prototype out for yourself by going to
www.swi.nu/figma
​​​​​​​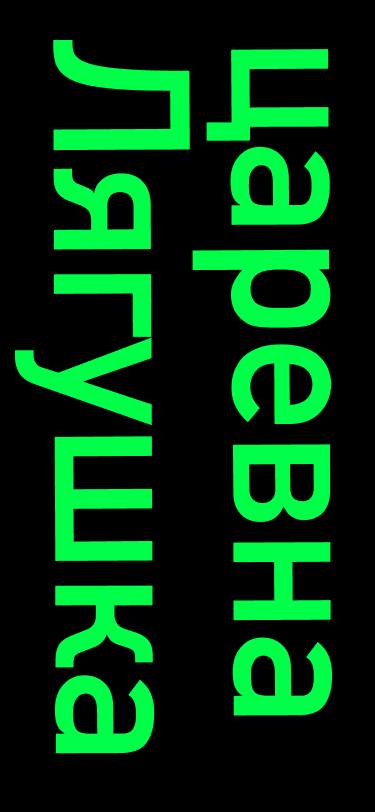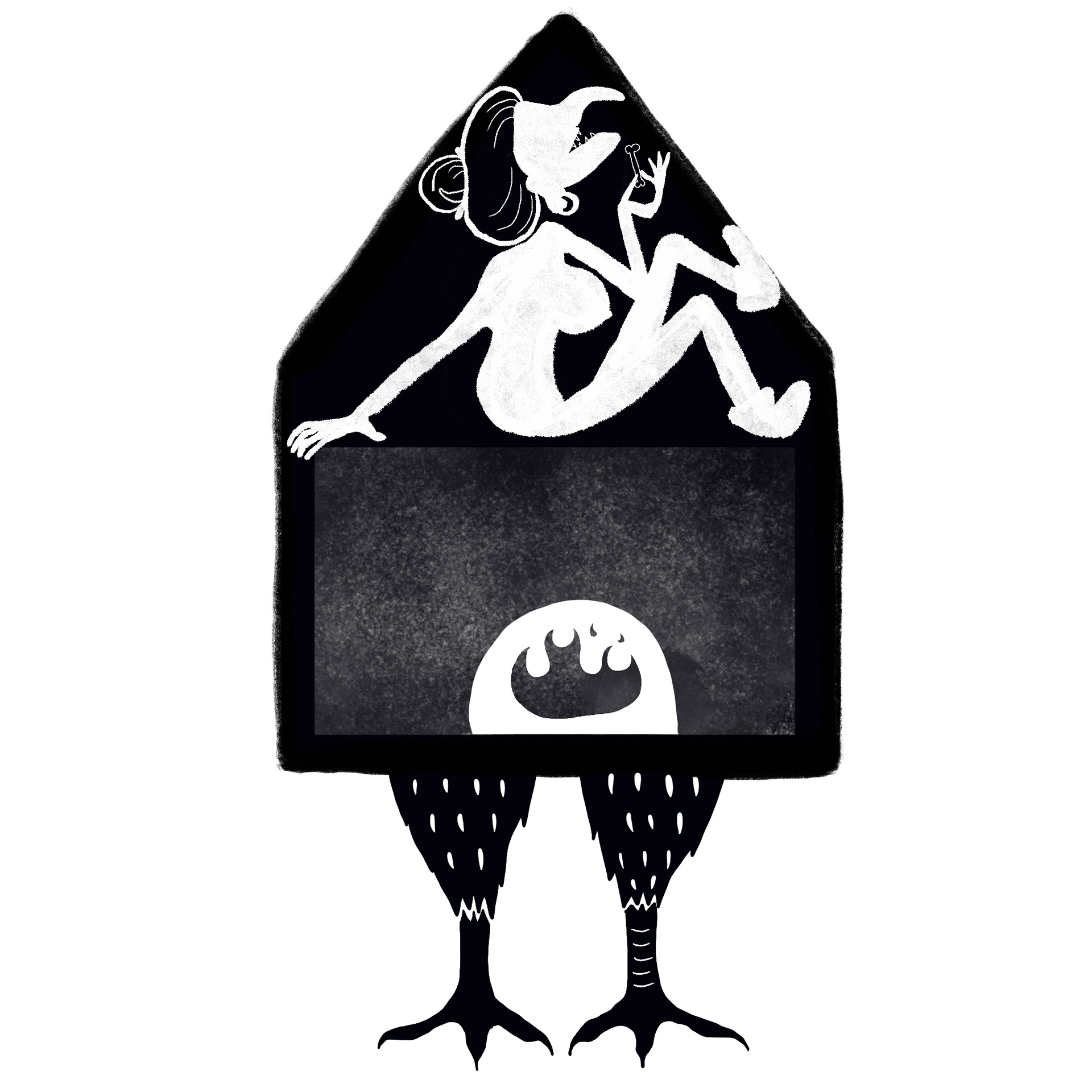 If you download the Artivive app you can bring this image to life by scanning it in the app. 
Happy interacting and thank you for checking out my project!